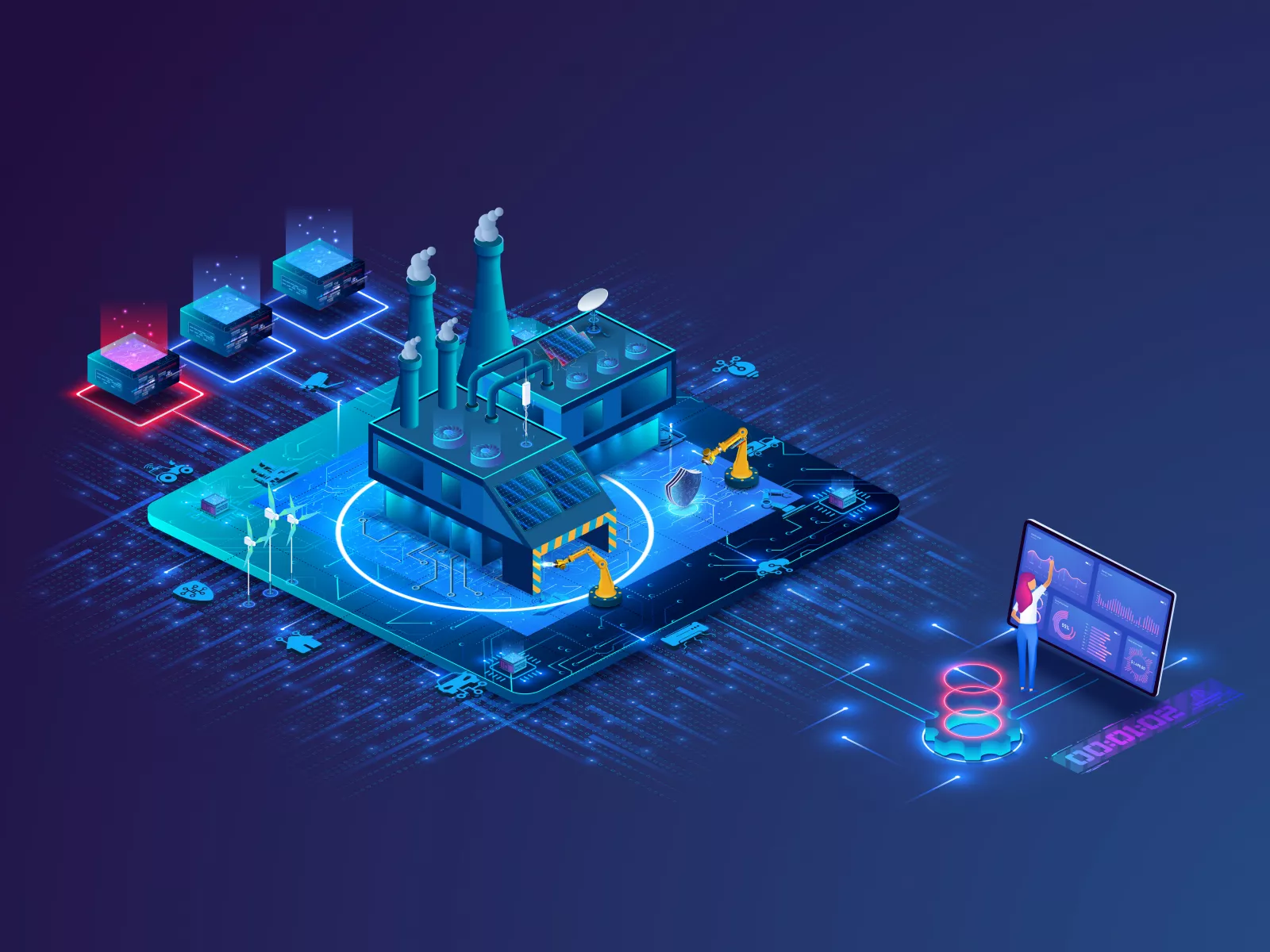 18 October, Budapest, Hungary. In April 2022, the CO-VERSATILE project launched its innovative Digital Technopole. Since then, this cloud-based single-entry point has flourished and evolved, paving the way for better collaboration and resource sharing across Europe.
The Digital Technopole offers simple, single-entry access to an array of services, technologies and expertise from European manufacturers, logistics players, consultancies, and universities. It is a one-stop-shop where organizations can exchange knowledge and experience, and share targeted, customizable services that support the rapid ramp-up of medical supplies production in times of urgent need. This platform aims to enhance manufacturing capacities and optimize supply chains in times of crisis by supporting dialogue and collaboration among industry stakeholders.
The response to the COVID-19 pandemic exposed weaknesses in the dissemination of information. For instance, wider spread access to adaptive manufacturing methods and supply-chain solutions could have supported faster production of much-needed medical supplies and devices. The Digital Technopole was created as a direct response to these challenges. Designed to facilitate easier sharing of knowledge and service delivery, this single-entry point has the potential to enable faster manufacturing and re-purposing of production lines, ultimately improving readiness in crisis situations.
The power of the cloud
From business leaders to teachers to government workers, lockdowns during the global health emergency saw more people requiring remote access to resources than ever before. Unprecedented numbers of people working from home underlined the need for reliable web-based access to data and services. This general shift in demand for remote access is set to remain a legacy of the pandemic across all sectors.
In the manufacturing world, cloud-based services can offer multiple benefits, particularly for SMEs that might not have the internal resources or expertise to develop their own solutions. Moreover, streamlined collaboration and the ability to scale up or down quickly deliver myriad advantages.
Against this background, the Digital Technopole is well equipped to flexibly meet the needs of a changing manufacturing landscape. As more partners join the growing platform and contribute their individual expertise, the pool of resources becomes richer, and the potential of the Digital Technopole increases. While there is still a strong focus on essential medical supplies, this single-entry point is now evolving to include services that are not solely connected to the healthcare sector. These include supply-chain solutions for emergencies relating to cross-border threats, climate crises or other urgent situations.
A future-proof approach
CO-VERSATILE will reach the end of its planned lifetime in October 2022. However, the project leaves a well-connected network of experts sharing advice and methodologies for delivering in urgent circumstances. Project partner innomine will continue to manage and operate the single-entry point as it grows and develops further. "The need for democratic access to customizable services is here to stay. The Digital Technopole meets this need today and will grow and adapt to the future needs of SMEs in the European market. It will remain flexible to address the specific challenge arising in future crisis situations," explains Dr. Gabor Vicze from innomine.
"We envisage a world where cloudified expertise and services help companies improve their readiness to act when there is an urgent need for manufacturing capabilities, whether in a pandemic or other crisis. The platform helps to connect manufacturing SMEs in search of expert solutions on several issues, such as manufacturing repurposing, certification, workforce flexibility, supply chain simulation, cloudification and many others. This free-to-use platform offers help with matching organizations with the best service provider', says Andrea Emri from innomine.
Enterprises of all kinds can benefit from these cost-effective, scalable cloud services, for example, by virtually performing complex production lines or supply-chain simulations. These solutions not only add value to business and manufacturing operations but have a far-reaching impact on the wider community, too. "Accelerating production of essential medical supplies and ensuring materials are in the right place at the right time improves access to vital supplies for each and every one of us," says Dr. Robert Lovas, Project Manager at SZTAKI.
Background information about the CO-VERSATILE project
The CO-VERSATILE project receives over five million euros in funding from Horizon 2020, the EU's research and innovation programme, as part of the Commission's €1.4 billion pledge to the Coronavirus Global Response. The project focuses on rapid response and manufacturing repurposing for vital medical supplies and equipment.
The 21-member consortium includes Institute for Computer Science and Control (SZTAKI), Eötvös Loránd Research Network (ELKH) as the main coordinator, clesgo GmbH, Deep Blue, DEMCON, EIT Manufacturing Central, Engineering, Fraunhofer institutes (Fraunhofer Institute for Computer Graphics Research and Fraunhofer-Institut für Materialfluss und Logistik), HSSMI, IE University, innomine Digital Innovation Hub Nonprofit Ltd., Instituto Tecnológico de Aragón, Leibniz Universität Hannover, Manufacturing Technology Centre, ML ENGRAVING SRL, OR.P.STAMPI SRL, SKM Aeronautics Ltd., STAM S.r.l., TU Wien, TecnoStatic, University of Applied Science of Southern Switzerland and University of Westminster LBG.
Contact details:
Lakshmy Arvind, CO-VERSATILE Communication manager
Email: lakshmy.arvind@eitmanufacturing.eu
Phone: +49 15140765810
Access the 'Digital Technopole'  https://dtp.co-versatile.eu/
More information about the 'Digital Technopole'  https://co-versatile.eu/our-promise/digital-technopole-rapid-response