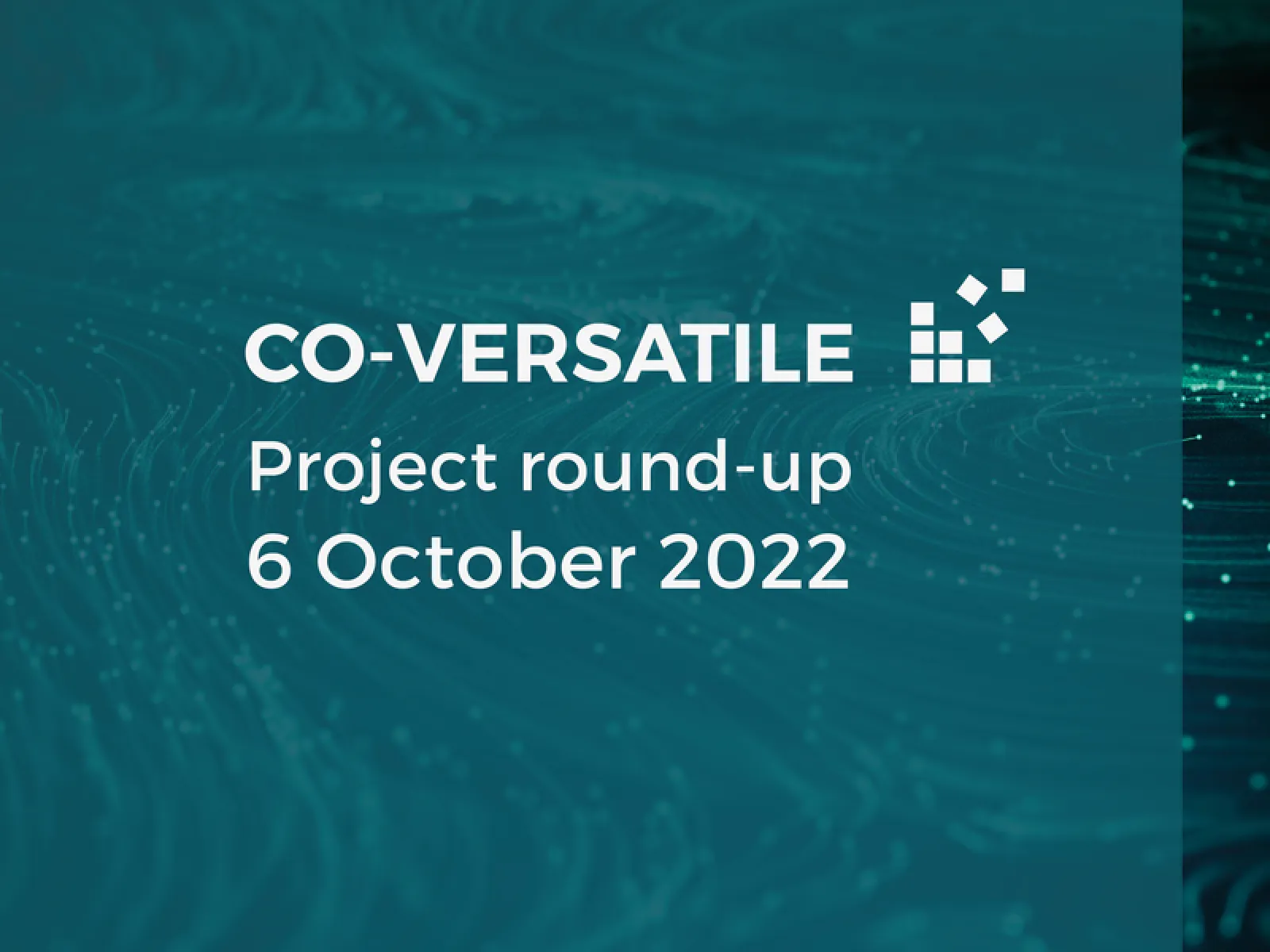 As the CO-VERSATILE project is coming to the end of its cycle, the final closing virtual event was held on 6 October 2022. The Project Round-up event used the Hopin virtual event platform to bring together the consortium and other interested audiences to discuss the outcome of CO-VERSATILE.
Moderated by Dr Gabor Vicze, CEO of innomine, this event attracted over 60 online participants. During the first half of the session, each Manufacturing Setting illustrated their journey through the project and shed light on the results achieved, followed by a Q/A. The panel of speakers included:
The event's second half was dedicated to setting up booths where the booth owners addressed several queries.
Click here to view the recording of the Project Round-up event and gain insights into CO-VERSATILE results.